Introduction
Part of Panorama Group, PanoramaLand is a national property developer with a primary focus on property investment that boasts excellent brands with 1,100 key inventories. Our attractive ranges of lucrative property products and hospitality related services are what have sustained our business performance.
We have played our role in the Indonesian property industry since 2004, in which we established the company under the name Panorama Hotel Development. In 2008, the name was changed to Panorama Land Development. We have thus far built a successful portfolio that includes luxury hotels and resorts, commercial and residential properties as well as recreational parklands in major tourist destinations across the archipelago, such as in Bali, Yogyakarta, Bandung, Bogor and the Greater Jakarta area.
Today, PanoramaLand is set to climb higher in the property industry with more sustainable business development in its lucrative map. We are determined to be the key property player with our crystal clear objective of staying at the forefront of the industry.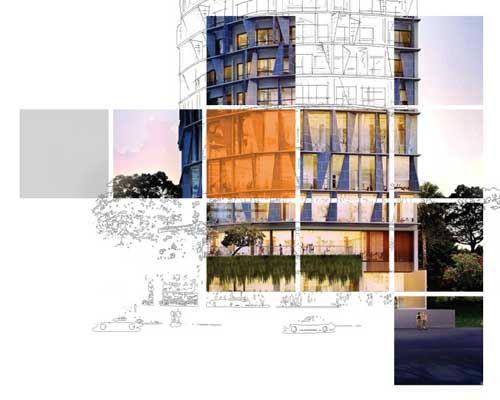 Business Philosophy
Mission:
Becoming a leading national property developer in Indonesia with excellent brands that promote sustainable business practice across a range of unique products and hospitality related services.
Vision:
Being the favorite entity

to adhere lifestyle trends with effective operating practice incorporated with innovative designs and sustainable constructions
to access reachable business platforms for competitive edge

Being trustworthy

to ensure every establishment is well executed
to prepare and grow workforce for future needs
to develop a focused business with suitable research and appropriate process for sustainable growth and value
Our Value:
Synergy - Complementing and taking advantage of our various strengths to achieve greater results. Effective communication is essential
Pursuit of Excellence - Striving continuously to be the best in everything we do
Integrity - Fairness in business dealings and consistently respects the highest standard of business ethics.
Reliability - Going the extra-mile to consistently deliver as promised
Innovative & Proactive - Continuously seek for new ways to deliver unique services and values. Smartly anticipating all challenges
Truly Care - Being compassionate and bringing smiles to millions
Our Service Soul:
Safety - freeing from danger, risk, threat of harm, injury or loss.
Sincerity - performing appreciation, respect, seriousness, honesty and integrity
Smart - smartly addressing customers' needs & expectations (at ease and fast), smartly anticipating changes, smartly seeking new ways to deliver unique services and values
Synergy - Complementing and taking advantage of our various strengths to achieve greater results. Effective communication is essential

Panorama Group at a glance
PANORAMA GROUP is a leading and integrated group of companies that deliver a rich diversity of leisure experiences through its portfolios; it is grouped into two business sectors: Tourism and Hospitality.
Within PANORAMA GROUP, there are more than 60 companies and 40 brands that spread throughout Indonesia, and today, with 45 years of experience, supported by more than 3,000 staffs that works in more than 100 offices in Indonesia and abroad, outstanding brand portfolios, and has been serving millions of customers, PANORAMA GROUP has positioned itself as the most dynamic and innovative group of companies in Indonesia with effective market-entry strategies.
We envision a better future through our commitment in delivering 'experience life' and becoming a truly INDONESIA's pride!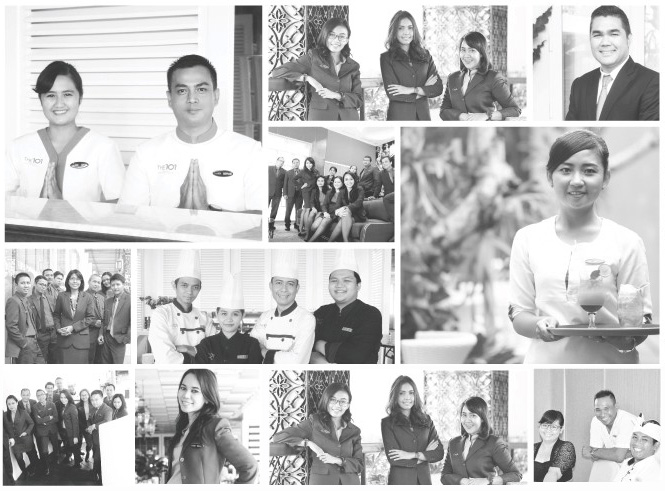 Panorama Foundation
Yayasan Panorama Anugerah (YPA) or PANORAMA FOUNDATION established in October 12, 2010 by Mr. Adhi Tirtawisata, the Founder and Chairman of PANORAMA GROUP.
Panorama Foundation has three platforms of activities: Movement, Sustainability, and Philanthropy.
These activities are parts of our dream to contributing sustainable meaningful values to human life. Our CSR program implemented into 3 type:
PANORAMA BERGERAK: creating 'movement' for public to explore tourism through creative actions such as: photography exhibition, travel writing workshop, mentoring tourism village (desa wisata), etc
PANORAMA BERDAYA: Working closely with local SME (Small Medium Enterprise) which focusing in tourism-related products, such as: handicraft center, batik maker, etc. Panorama Foundation assists them in the capacity building terms
PANORAMA PEDULI: a philanthropy action by Panoramanian to help the sufferers of natural disaster (i.e. flood, earthquake, eruption) and social events / circumstances (i.e. 'mass circumcision')